Just like 2017 when Consulthink won the  award in the category: "Eccellenza dell'Anno – Innovazione – Servizi ICT & Big Data" ("Excellence of the Year – Innovation – ICT Services & Big Data"), we have once again been selected by Le Fonti Awards and  have won the award as "Impresa dell'anno – Innovazione – Cybersecurity" ("Company of the Year – Innovation – Cybersecurity"), presented to us during the award ceremony of 6 March 2019 at the prestigious Palazzo Mezzanotte , headquarters of the Milan stock exchange.
Being a winner of Le Fonti Awards is a great honor for us and recognition of our daily commitment to offer quality services to our customers and to be their reliable partners, thanks to our highly specialized IT professionals. Being winners again encourages us to continue our plan of continuous improvement and innovation, which has always distinguished Consulthink in the IT environment.
Le Fonti Awards: what it is
Le Fonti Awards is organized with the patronage of the European Commission and the participation of AIDP (the Italian Association of Personnel Directors) and is part of the international IAIR Awards. The award is presented not only in Milan, but also in cities such as Dubai, Singapore, London, Hong Kong and New York.
Winning a Le Fonti Awards recognizes the quality of our values, ​​of services provided, customer satisfaction, constant growth and  attention to innovation in order to respond to and anticipate market trends. All this accompanied by a relevant visibility in the investor community and by  media coverage in major newspapers and TV magazines.
We take this opportunity to thank the organization and all the staff of Le Fonti Awards who researched and selected us among thousands of Italian and international companies and recognized our excellence. Consulthink dedicates this award to all its team members who dedicate themselves every day, with passion and professionalism to their activities, allowing us to continue to be a point of reference in the Italian field of cybersecurity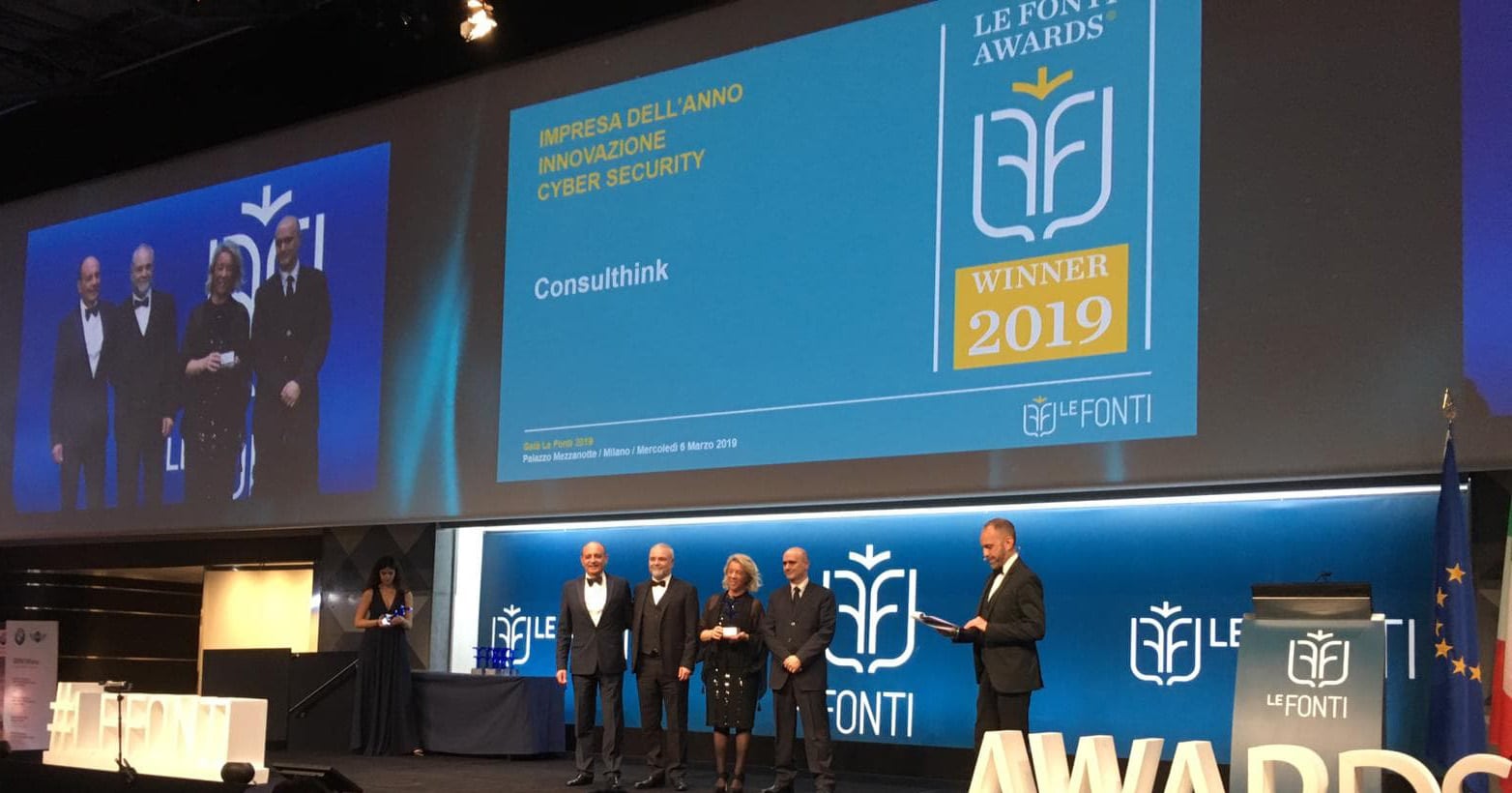 Elaborated by Lucia D'Adamo